U.N. bans 'for life' journalist who covers corruption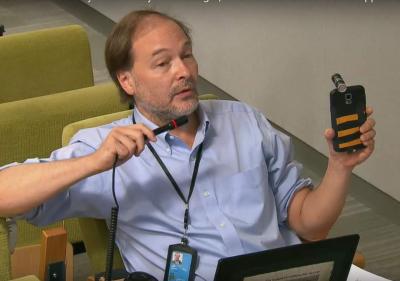 NEW YORK - Inner City Press journalist Matthew Lee has been "banned for life" from the U.N. after over a decade of reporting on corruption inside the organisation, Mr. Lee said in a letter to the Italian Insider.
 Last month, Mr. Lee was roughed up by U.N. security guards and banned temporarily from attending press conferences (http://www.italianinsider.it/?q=node/7005). After a 45 day "review" of the ban, U.N. official Alison Smale issued a life ban for the New York journalist.
 https://www.patreon.com/posts/un-says-inner-is-20828800
 Mr. Lee "cannot believe" the ban which he has been issued; a ban which demonstrates the dangerous censorship which organisations like the U.N. have the power to regulate.
 His coverage on the U.N. this year has included revealing that the Department of Public Information (Alison Smale's department) diverted funds intended for a Swahili project to pay for I.T. improvements inside the organisation.  Mr. Lee has also recently been pushing for the truth about Secretary General Antonio Guterres' silence on Anglophone homicide in Cameroon.
 The life ban also claims that on July 3 2018 he "attempted to gain unauthorized access to a locked area of the UN," but as the video footage of the incident reveals, he was seated inside the U.N.'s Vienna Café, clearly a public place.
 The United Nations General Assembly due to take place next week is an event which Mr. Lee covered reliably for 12 years, but this year he will be a marked absence.
 "I think this is a new low for the UN," said Mr. Lee, "they could have spoken with me, I'm not doing anything different than before."
 "One wonders how it took the U.N. 45 days to write this (except for the desire to slow-walk things to try to prevent Inner City Press from covering the UN General Assembly in September). Even at censorship, today's U.N. is incompetent, particularly given the public money it requests and spends (that $6.7 billion again)."
lb