Istat reveals Italy's decreasing and ageing population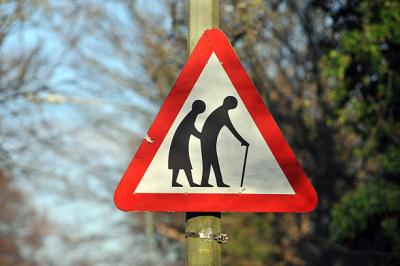 ROME – For the third year in a row, Italy's population has continued to decrease, according to Istat's Annual Report.
 As of 1 Jan 2018, the nation has shrunk by 100,000 people; the total population is now estimated to be 60.5 million, including 5.6 million foreigners.
 Not only does Italy have less residents, it's also the "second oldest country in the world" after Japan, with an estimated 168.7 elderly people per 100 young people.
 For the ninth year in a row, the birth rate has decreased to an average of 1.27 children per family. In 2017, a new minimum of 464,000 births were recorded, 2% less than the previous year.
 Women are also giving birth later and later; as of 2016, the average age for a woman to have her first child is 31 years old, compared to 26 years old in 1980.
 Life expectancy for men was calculated to be 80.6 years, while women on average reached 84.9 years in 2017. However, strong regional differences were recorded, with Florence and the province of Trento holding the highest values, and Naples and Caserta holding the lowest.
 Italy's "brain drainage" is also significant, with many fleeing to the United Kingdom, Germany, Switzerland and France. In 2016, 25,000 graduates left the country compared to 19,000 in 2013.
 An estimated 153,000 cancelled their Italian citizenships, which presented an increase since 2007 but was 2.6% lower than the figure recorded in 2016.
 On the other hand, over 224,000 foreigners were granted Italian citizenship in 2017, compared to 201,000 in 2016.
 The Annual Report that Istat publishes aims to document a reflection on the present situation in Italy, offering a picture of recent changes and identifying growth potential in the country.
 For more information visit www.istat.it
 fct