Opposition urges 2 week Rome anti-smog car ban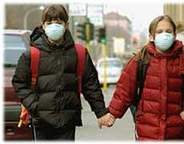 Rome - Opposition Ecological Left (Sel) party leader Paolo Cento lambasted the government Monday for "defaulting" in the face of the smog emergency, saying Rome needs a total ban on private car use for two weeks.
    "It seems the (Italian Prime Minister Matteo) Renzi government is effectively defaulting in the face of the smog emergency (which has been going on for weeks not just recent days), which is also a health and economic emergency costing 15 billino euros a year," Cento said.
     "The meeting called by the minister Galletti for Wednesday is late and lacks an environmental security plan. Where are the health and transport ministers?"
     "Meanwhile Rome is becoming the smog capital. We demand programming of two weeks of blocking private traffic within the Ztl area, the reduction of taxi prices during the block, a triplication of columns to recharge electric cars, an extraordinary plan for public transport".
     "A rain dance is not enough, we need planned measures in the immediate and medium term."
     Fabrizio Ciccitto, an MP for the centre-right New Democratic Centre (Ncd), agreed, saying "one needs to deal with smog when it's not there, with structural measures and not just when there is an emergency".
     "Rome runs the risk of becoming irrelevant or ridiculous. The alternate registration plate measure taken at the request of one party when the more reasonable and effective one of a total block had been decided is a sign of this irrelevance".