Exhibition of New Paintings by Matvey Levenstein in Rome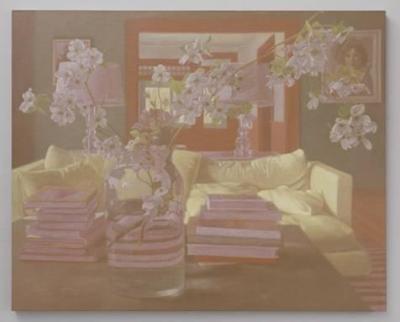 Matvey Levenstein, Orient Interior, 2023, Oil on linen, 122 x 152.5 cm / 48 x 60 in.
ROME – The eagerly anticipated exhibition of new paintings by the celebrated artist Matvey Levenstein will open on Sept. 20.
 Nestled in a distinguished gallery in Rome, this exquisite collection is inspired by Levenstein's immersive encounters in New York and Orient, a district situated at the tip of the North Fork on Long Island.
 Drawing from a selective palette on subtly toned backgrounds, Levenstein's compositions stand as testaments to his painstaking creative process. The artist meticulously builds layers of paint over extended periods, then artfully scrapes them back to evoke a mesmerising texture in each piece. Delicate yet captivating, his works also highlight the understated beauty of a vase of cut flowers delicately placed on a glass table.
 Rooted in the European painting tradition, Levenstein's art pays homage to the interiors emblematic of 17th-century Netherlandish art and the evocative representation of nature during the Romanticism era. Adding an enthralling cinematic quality to his pieces, the artist's creations resonate with the poignant stillness often found in the films of his esteemed directorial influence, Andrei Tarkovsky.
 Hailing from Moscow, Matvey Levenstein hailed from Moscow to then eventually settle down in New York City. Having witnessed the tumultuous landscape of the Brezhnev Regime during his years, Levenstein emigrated from the USSR in 1980, exploring the vibrant artistic communities in Vienna, Rome, and Chicago. Levenstein's passion for art and talent led him to earn a BFA from the School of the Art Institute of Chicago, followed by an MFA from Yale University.
 Throughout his career, Levenstein's artistry has graced the halls of esteemed institutions worldwide, with solo and group exhibitions at renowned venues such as the Modern Art Museum of Fort Worth, the Dallas Museum of Art, the Miami Museum of Contemporary Art, the Drawing Center, and White Columns in New York.
 Matvey Levenstein's artistic brilliance has been universally celebrated, earning him numerous prestigious grants and awards, including the Louis Comfort Tiffany Foundation Biennial Award in 2022, the coveted Rome Prize in 2003, and the esteemed Penny McCall Foundation Award in 2002.
 Organised by the esteemed Galleria Lorcan O'Neill, renowned for its steadfast support of contemporary art, this monumental exhibition marks a triumphant return to Italy for Levenstein. Previously debuting his solo show in the country in 2007, the artist now showcases his latest creations, inviting visitors to delve into the captivating realm of his artistic ingenuity.
 Enthusiasts and patrons of Levenstein's mesmerising oeuvre are encouraged to mark their calendars for this exceptional exhibition that will be held at the Galleria Lorcan O'Neill in Rome, welcoming the public from Sept. 20, 2023. With Levenstein's unrivaled vision and artistic brilliance adorning the gallery's walls, this event promises an immersive and unforgettable experience not to be missed.
nk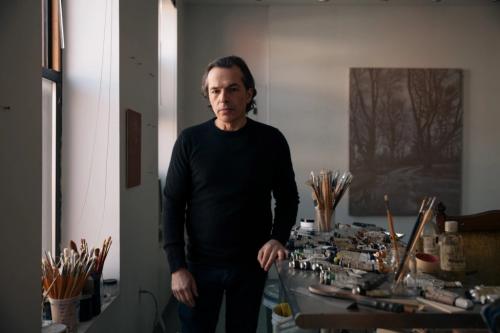 Artist Matvey Levenstein.
 © COPYRIGHT ITALIAN INSIDER
UNAUTHORISED REPRODUCTION FORBIDDEN