Interview: Bliss Corporation offers rare peace of mind in global mobility market, founder Francesco Argirò tells Italian Insider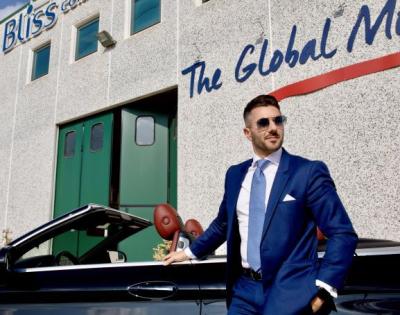 Bliss Corporation founder and chairman Francesco Argirò. photo credit: Bliss Corporation
  ROME -- The founder and chairman (since 2008) of Bliss Corporation, a leading company in the Global Mobility sector, this young entrepreneur has always stood out over the years for his innovative streak and constant attention to social and business developments. To the point of improving and consolidating his Group's reputation even at an international level, and of finding what he himself calls "his place in the world," the real image of what he has always dreamed of. "I have always been a progressive and a dreamer, and thanks to my passion and determination I was able to believe and invest time and energy in an idea: the one that led to the birth of Bliss Corporation,"  Mr Argirò told the Italian Insider in an interview.
 italian Insider: How did you start your entrepreneurial career?
 Francesco Argirò: I approached the world of entrepreneurship at a very young age. Initially the intention was only to take up the legacy of my father, who was a true pioneer in our sector.  I founded Bliss in 2008, when I was 26 years old, because I already had the know-how to run this type of business. I made mistakes and learned a lot, then I had the strength to change the mission.
 II: What do you mean by 'changing the mission'?
  FA: I mean that from the 1980s to the present day, the market has changed completely, globalization requires people to move around all the time, and moving, in a way, has become part of a bigger picture. It is from this intuition that the other two group companies were born. After Moving & Logistics I founded in 2011 Pet Services, which deals with the relocation of pets, and then Relocation, dedicated to services ranging from house-hunting to schooling for children, from immigration practices to various utilities. In this way, the Bliss Group can meet all the needs of a relocating family or business, completing the so-called mobility circle.
 II: What kind of clients are your services aimed at?
 FA: Our portfolio is very diversified, we have retail and corporate clients, but also global partners, who account for at least 50 per cent of our business volume.
 II: How do you differentiate your business in a complex sector like global mobility?
  FA: We focused on something more than just moving logistics. Something that touches the empathic and emotional sphere of people: "It is no coincidence that 'bliss', in English, can be translated as 'peace of mind'. Because that is the goal of our company: to accompany the customer in all phases of the service, making him/her live a unique experience in terms of care, attention, efficiency, and communicative presence in a state of pleasant surprise. Any typical thought or anxiety when faced with a relocation or a radical change in one's life no longer exists with Bliss.
 II: What is Bliss' competitive advantage over its actual or potential competitors?
 Bliss is not the only company to provide such a service, I believe that the competitive advantage of our Group lies in the way we do things. With a focus on the health of people, but also of the planet, evidenced for example using packaging made from recycled raw materials. Bliss has an ethical and proactive attitude to environmental protection, with the aim of building value and a positive social impact for all stakeholders' step by step. We have obtained no less than three Iso certifications, recognitions that contribute to increasing the value of the organization and that attest to the creation, application and maintenance of a work management system that complies with specific standards. This is also testified by external projects such as the partnership with Regala un Albero, an environmental protection project that aims to reforest a portion of soil in our peninsula. Or the collaboration with 3Bee, an agri-tech company and start-up founded in 2017 that since the year of its foundation has equipped more than three thousand beekeepers with a beehive analysis and monitoring system, enabling them to intervene quickly and purposefully on bees, to preserve their health and limit their deaths by 30%. Bliss' goal is to find an economic and ecological balance that allows the company to grow in numbers without affecting the environment.
 II: One imagines that doing all this alone is impossible. Who is behind the successful entrepreneur telling his story today?
 FA: There is a group of exceptional people, collaborators and family members, all great professionals with transversal skills. It is also thanks to them that after 15 years today we can cover all needs in the International Mobility sector and that we have managed to place ourselves among the top three leading companies in Italy for Corporate Global Relocation services. When I decided to find this company, my greatest challenge was to try to spread a culture of quality within the organization and make it the fundamental value on which to build all the reasoning, behavior and actions of this Group. Today, my employees allow me to acknowledge with great pride that I have succeeded.
 II: That describes a successful company. What are the elements you are determined to invest in to ensure a winning role for your company in future scenarios?
  FA: The discriminating factors, for those working in an industry like ours, are many. To ensure a successful future, you must be resilient and invest in research and development, technological innovation, Corporate Social Responsibility projects, and not least in the transition to a 'purpose oriented' business model.ù
 jp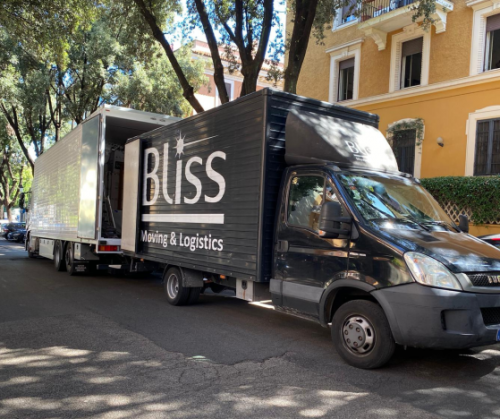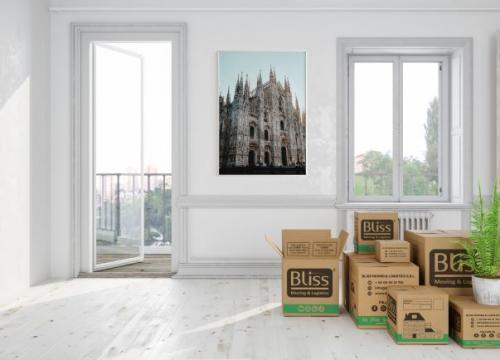 © COPYRIGHT ITALIAN INSIDER
UNAUTHORISED REPRODUCTION FORBIDDEN