Rubens' painting confiscated in Genoa
Officer removes painting.
 GENOA – Rubens' painting was confiscated due to illegal exportation and money laundering concerns. 
 On Friday Dec. 30 the Carabinieri del Nucleo TPC (department in charge of supervising the cultural heritage) confiscated the piece of art 'Cristo risorto appare alla Madre' (Risen Christ appears to Mother, in English), exposed at the 'Rubens a Genova' exhibition taking place in Palazzo Ducale. 
 The painting is insured for a value of 4 million euros and was apparently created by artist Peter Paul Rubens (born in Siegen, Westphalia 1577 and died in Anversa, Belgium 1640). However, four people have been placed under investigation as the painting was allegedly taken out of Italy so it could undergo a false authentication process in the Czech Republic, it appears that entities were created on purpose solely to prove the authenticity of the piece of art in question. 
 The painting is exceptionally notorious because of the 'afterthought' the artist had, in which he decided not to include a person he already started to draw, to later remove it completely from the final piece. Rubens is considered the most influential artist of the Flemish Baroque tradition. 
nk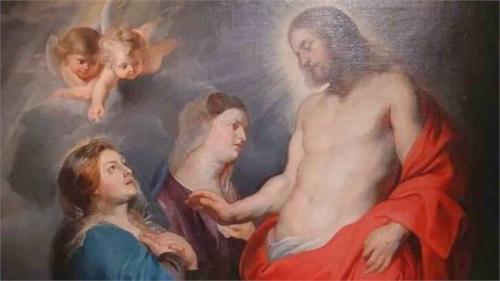 Christ risen to Mother painting by Rubens.
 © COPYRIGHT ITALIAN INSIDER
UNAUTHORISED REPRODUCTION FORBIDDEN