Former Education Ministry head faces indictment for taking bribes worth 3 million euros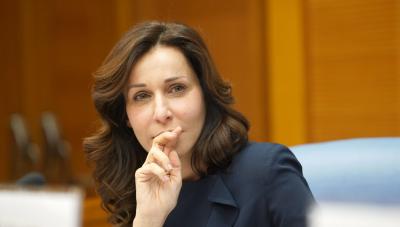 ROME – Prosecutors have requested the indictment of a former senior education ministry civil servant, Giovanna Boda, on charges of accepting bribes worth more than 3 million euros and in return securing lucrative school supply contracts worth some 23 million euros for the companies of businessman Federico Bianchi di Castelbianco, judicial sources said Wednesday. The case is one of the biggest graft probes in the Italian civil service in recent years.
 According to Rome's public prosecutor, di Castelbianco gave the ex-head of the Education Ministry Department for human, financial and instrumental resources a variety of illicit gifts worth more than 3,200,000 euros in total. 
 Boda, a former psychiatrist and former publisher who jumped out of a window in a failed suicide attempt when the story broke last year, is alleged to have rewarded di Castelbianco by securing contracts and assignments with scholastic institutions for the companies under his management. These contracts were estimated to be worth at least 23 million euros.
 Lawyers for Ms Boda asked the Italian media not to convict her before she stands trial and noted that she is an invalid who risks losing a leg as a result of her attempt to take her own life.
 The list of enticing gifts reported by prosecutors was impressive. Between 2018 and 2021, the civil servant allegedly received a memory foam mattress, an enormous supply of Krumiri biscuits, ski lessons, a fridge for her office at the ministry, two chauffeurs for her and her family, a holiday house in the mountains worth 500,000 euros, a maid for three years, a trip to the island of Lampedusa, an apartment in central Rome for her parents, as well as cash.
 However, Boda was not the only person at the MIUR to have her reputation tarnished with accusations of corruption. Former chief of the ministry, Lucrezia Stellaci, reportedly benefitted from donations worth roughly 40,000 euros, which included stays at hotels and travel expenses. Likewise, Alessandro Ascoli, a functionary in the Education Ministry, is said by prosecutors to have fraudulently accepted a Honda motorbike and a computer.
 jp-es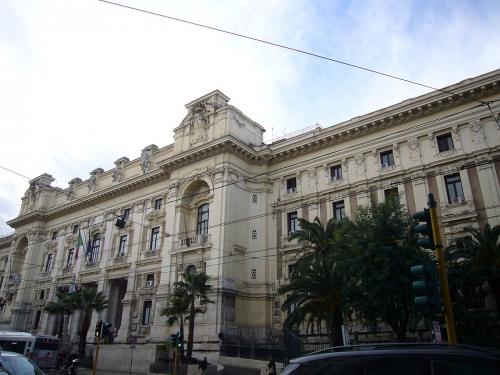 Palazzo of the Education Ministry in Trastevere
 © COPYRIGHT ITALIAN INSIDER
UNAUTHORISED REPRODUCTION FORBIDDEN