Five 'unknowns' contest IFAD presidency as Norwegian favourite drops out
Staff attach office nameplate of IFAD Addis Ababa office.Photo credit: ILRI/Sewunet
 ROME – Five little known candidates, each from a different continent, have thrown their hats in the ring to succeed Togolese kingpin Gilbert Houngbo as the president of the International Fund for Agricultural Development (IFAD), IFAD sources said Monday.  However there was disappointment as a strong Norwegian contender, who was seen widely as the outstanding favourite to galvanise the UN agency, Marie Haga, evidently dropped out of the contest at last minute for personal reasons, the sources said.
 The five running for the post to take over from Houngbo in October when he jumps ship to head the ILO are Mariano Jiménez Talavera, from Honduras, Alvaro Lario, from Spain, who is currently the CFO of IFAD, Khaled A. Mahdi, from Kuwait, Raychelle Awuor Omamo, from Kenya and Shobhana Kumar Pattanayak, from India.
 Diplomatic observers described the decision by Ms Haga, a former minister and diplomat, to pull her nomination as "a huge loss for IFAD."
 "The rest of the field is middle to low level," one veteran IFAD watcher told the Insider. "The level of the candidates is much lower than when Gilbert won five years ago. IFAD staff are hugely disappointed by this field of candidates."
 "At the same time, with such a rapid and forced process, many observers noted that it was expected that you would not catch the best candidates when you do a quick process in the middle of a mandate period."
 "IFAD is in desperate need of strong leadership and the question is if any of these five can provide it?"
 The Kenyan candidate reflects Houngbo's efforts to preserve IFAD as an African fiefdom, a move that the EU had hoped to block with the candidature of Ms Haga. However Houngbo's decision to run for the ILO a short time after he was re-elected to a second term at IFAD may undercut his bid to secure an African legacy at IFAD started by Houngbo's predecessor, the lavish spending Kanayo Nwanze of Nigeria.
 Kuwait's bid for the job recalls the agency's strong historic links to OPEC oil producing countries though with Kuwait already having held the IFAD presidency once it is questionable whether member states will want another president from the gulf state at this juncture, diplomats said.
 IFAD has delayed making public the candidates, possibly in the hope that Ms Haga might reconsider though the deadline for candidates to be presented past May 6. The election of the next president by the 177 member states is scheduled to take place July 7 at a special session of IFAD's Governing Council.
  jf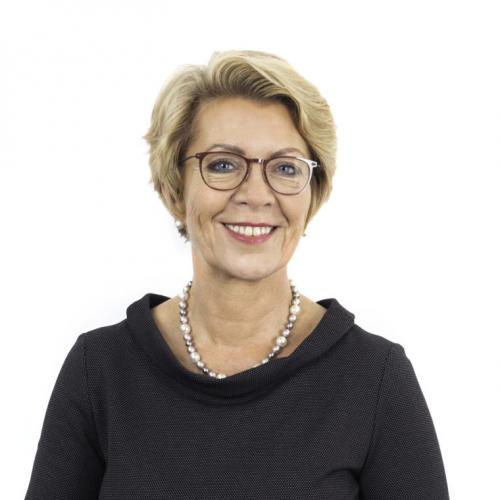 Raychelle Awuor Omamo, from Kenya
 © COPYRIGHT ITALIAN INSIDER
UNAUTHORISED REPRODUCTION FORBIDDEN