Italy's Supreme Court rejects Insider editor FAO libel appeal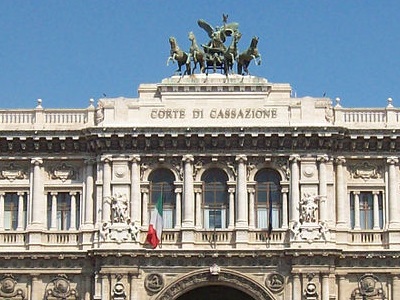 The Court of Cassation in Rome
 ROME –The Italian Supreme Court has rejected an appeal by Italian Insider's editor-in-chief John Phillips against his conviction and sentence on charges of libelling the FAO and four of its executives as part of what prosecutors claimed was a "criminal design" to tarnish the image of the UN agency.
 The Cassation Court, presided over by the Calabrian Judge Paolo Antonio Bruno, handed down Phillips a 3,000 euro fine as punishment for what the supreme judges claimed was an "inadmissable" appeal and also ordered him to pay further substantial legal costs and advance civil damages to the FAO executives, Mario Lubetkin, Clara Velez Fraga and former IT executive Rosario Albu, court officials said.
 The new financial penalties were in addition to as much as some 65,000 euros that the Rome Tribunal and the Rome Court of Appeal had already ordered Phillips to pay. 
 Phillips' defense lawyers had argued that the disparity between the sentence of a mere 1000 euros that the court of Appeal established Phillips should pay for the convictions and the heavy legal and civil damage payments imposed was one of the grounds for appeal.
 The supreme court judges are due to make known the motives for rejecting the appeal when they issue their "motivation" document, expected some three months from now.
 © COPYRIGHT ITALIAN INSIDER
UNAUTHORISED REPRODUCTION FORBIDDEN