Three reasons why you need to improve your outdoor space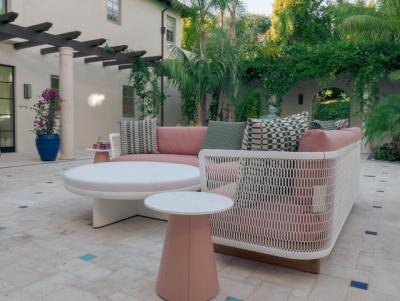 Indoor renovations might not be enough when you want to have something new in your daily life. You should also take some time to upgrade your outdoor space, especially if people notice first upon entering your place and where you constantly enjoy your "me time."
  Now that we're in the middle of summer, you might want to create an outdoor area where you can enjoy clear skies and bright sunny days more. If you're looking for the perfect furniture and other outdoor living products for your upgrade, you might want to visit Outdoor Art Pros. They offer high-quality and stylish items that will bring out a relaxing and welcoming vibe in your outdoor space.
  Can this time be any more perfect for you to start improving your outdoor space? If you're still in doubt, here are some reasons why you need to make the decision and start your upgrade.
  1.Make more room for the living area.
  Since we're at the peak of the summer season, staying inside might get a little comfortable because of the heat. 
  Why get stuck indoors anyways when you have space where you can enjoy the sun comfortably? You can turn your dull-looking outdoor space into a more cozy living area where you can place outdoor furniture and benches so that you'll have more room for relaxation.
  You can place more plants to add color and life to your place, or try adding water fountains and wooden swings for a more "cottagecore" vibe. Chair seats are perfect if you have an open area with a ceiling to create something like a living room with open ventilation and natural lighting. 
  There are a lot of things you can do with this bit of space you have. This is the perfect time to start investing some of your effort and savings for some outdoor comfort.
  2. It is beneficial for your health to spend some time outside.
  Sitting outside watching the clouds slowly drift by on a bright day and reading your favorite book or taking a sip of your favorite drink is good for both your physical and mental health. 
  You might notice how you instantly feel better the moment you have a "breath of fresh air." This is because open and natural air comes with many benefits for the body and some healthy amount of exposure from the sun lets your body absorb its needed Vitamin D.
  Feeling refreshed is only a few seconds walk from your front door when you have a peaceful outdoor space with comfortable chairs and a scenic view that allows you to detach from reality for a minute. It is a way of taking care of your physical health, preserving your mental health, and generally making you have a more positive outlook in life.
  3. There's a larger space available for social gatherings.
  Instead of a plain outdoor space, you can improve this area by making it suitable for holding barbecue parties and other social gatherings. 
  Holding a get-together indoors might be suffocating, especially if you have quite a large amount of guests. Having outdoor parties can help your guests enjoy more and mingle with other people in a larger space. This makes the awkwardness feel lesser. You also have a lot of room to decorate and a wider area for tables, chairs, and other equipment needed for the party. 
  It's also more convenient if your party area is outdoors because there are many valuable things you might not want to damage inside your home. It also doesn't take long to clean up and eliminate the odor left behind by the food and beverages. So, start upgrading your outdoor area into a party-friendly place and let your guests have a good time at your home.
  What's still stopping you from improving your outdoor space? It's easy to decorate, a perfect place for relaxation, and most of all, taking care of it doesn't cost you much more than the maintenance your indoors needs.
ol