Algeria and Italy, committed allies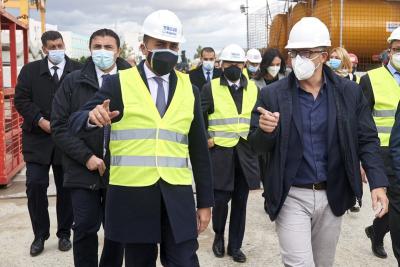 ROME – According to many observers, the two-day visit to Algeria of the Italian Minister of Foreign Affairs has displayed the interest of Rome's government to prioritise the strategic partnership with the North African nation, an interest shared by Algerian officials, who received the young minister with an extreme commitment to reach concrete results.
 Thus, Prime Minister Abdelaziz Djerrad, receiving Luigi Di Maio at the weekend, has pointed out that their meeting was an opportunity to continue the political dialogue on regional and international issues, and discussions on the strengthening and diversification of bilateral relations, in particular within the framework of the next meetings of the Algerian-Italian cooperation mechanisms.
 Both have agreed to diversify their cooperation by extending it to sectors other than hydrocarbons, and signed on this occasion, "a memorandum of understanding" establishing "a strategic dialogue on bilateral relations and political issues and global security," which is an encouraging example of Mediterranean dialogue and cooperation.
 This "solid partnership" in the economic and commercial sectors will permit us to achieve excellent goals quickly, said Mr Di Maio after his meeting with the Algerian Prime Minister. 
 However, the Algerians have long asked Italian officials to work to "diversify the areas of cooperation with Algeria, other than the hydrocarbons sector," mentioning in particular: infrastructure; small and medium-sized enterprises (SMEs); technological innovation; agro-industry; and telecommunications.
 Both delegates expressed great satisfaction for the excellent collaboration and confidence in the strengthening of bilateral relations.
 The hydrocarbons sector holds an important place in the Algerian-Italian economic relationship thanks especially to the Italian oil group Eni, present since 1981 in Algeria, where it presents itself as the first partner of the Algerian hydrocarbon giant Sonatrach in the oil and gas fields.
 It manages, with Algerian national firm Sonatrach, the TransMed gas pipeline, which connects Algeria to Italy via Tunisia.
 Discussions also focused on the situation in the Mediterranean basin, marked by the situation in Libya, the Moroccan aggression in Western Sahara and the issue of illegal migrants, which concern both countries.
  mr-cc