Rome restaurant's dodgy water into wine miracle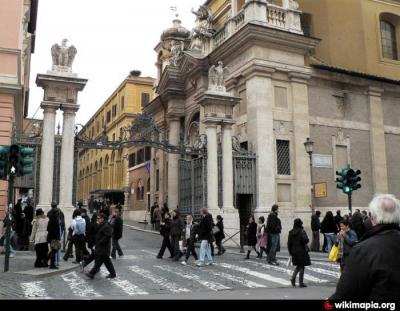 ROME -- One enterprising restaurant owner in front of the St.Anne's Gate to the Vatican evidently was inspired by his holy neighbour to attempt a miracle of his own and is charging tourists as much as 6 euros for a bottle of mineral water, a price that would normally command a flagon of house wine or even a modest bottle of vino.
 An Italian Insider reporter who was invited to the restaurant in the Borgo Pio the other day saw his host's jaw drop when he read the detailed bill after having paid in good faith, showing that he had forked out 12 euros for two bottles of water, a hefty wack for an abstemious lunch.
 Both customers had eaten appropriately Penne alla arrabbiata, served by a charming Polish waitress who totted up the extortionate bill at the end. Asked to comment on the sky-high price of the fizzy water, the manager merely said 'show me the bill before you pay next time.'
 The end of lockdown has unfortunately been seen as a green light by restaurants such as this one to rip off the intrepid tourists returning to the Vatican area.
 Italian Insider is aware that other restaurants are instead offering special deals for tourists that are good value. 
 We would like to hear from readers if they have had a pleasurable experience with an honest establishment, or if they have suffered also at the hands of rogues. Email us please with your feedback at
info@italianinsider.it
.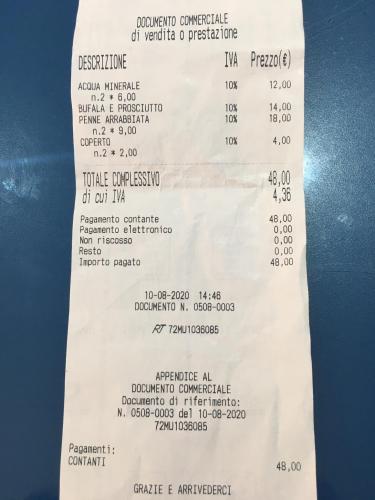 Receipt from the restaurant including 12 euros for water