Kinéo Prize film event to return to Venice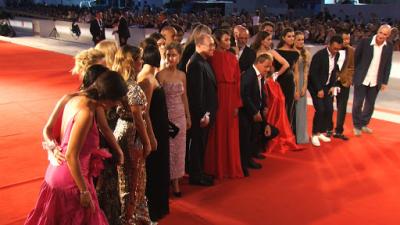 VENICE – The Premio Kinéo wil turn eighteen years old with its new event "Kinéo new generation" to take place Sep. 5 with an open-air ceremony in Venice.
 The event, organized as part of the Venice's International exhibition of cinematografic art, will see Oliver Stone receiving a Career Prize for his socially engaged cinema. Other famous guests will include Mads Mikkelsen, the Danish actor who stars in Hannibal, and Italians Pierfrancesco Favino and Matteo Garrone.
 The guest of honour at the Kinéo Prize will be Maria Francesca Spatolisano, the United Nation's Assistant Secretary-General for Policy Coordination and Inter-Agency Affairs in the Department of Economic and Social Affairs.
 The Italian judging panel of the event will be presided over by Jean Gili, while the international judges will be led by Silvia Bizio. The Venice event, created by Rosetta Sannelli recognsied the new aspects of the Kinéo Prize saying "The sanitary emergency that we've witnessed has forced us to think of new ways of using and universalizing cinema and audiovisual media," adding that this year they will be "also embracing the word of national and international streaming platforms, more necessary today than ever."
jhh