Increase in Coronavirus cases in Italy with Mantua spike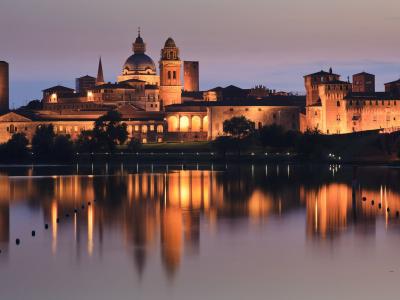 Mantua has seen a spike of 97 new cases
ROME – An outbreak of 97 positive Coronavirus cases in an agricultural business in the northern city of Mantua has meant a jump to 384 new cases on Thursday.
 Whereas the last few days had seen the number of new positive cases under 200, the almost doubling overnight, and the death of 10 people have increased fears of a second wave in Italy, reports La Stampa.
 The Northern region of Lombardy, where Mantova is situated, has seen a large upwards increase from 41 new cases to 138 overnight. Lombardy has been the worst hit region of Italy with the number of deaths making up for almost half of national statistics.
 The Italian Minister for Health, Roberto Speranza, warned on Wednesday that "The battle against Covid is not yet won, respect the rules as we wait for a vaccine." A new decree is expected from Prime Minister Giuseppe Conte by August 9 which will dictate the state of Coronavirus regulations in the country for August.
 Fears are growing around Europe with outbreaks across the continent and new positive case statistics increasing in countries such as Spain, France, Belgium and Germany.
 Meanwhile, the Italian national civil aviation authority is reported in la Repubblica as ready to suspend Ryanair's operations in Italy if it doesn't comply with Coronavirus rules. A letter sent to the company referenced "repeated violations of the sanitary regulations against Covid-19" on behalf of the airline.  
jhh