Italian navymen arrested for smuggling smokes from Libya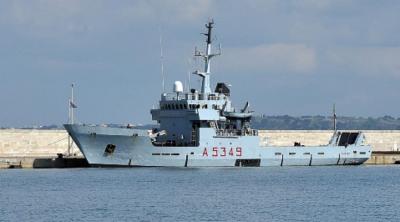 PHOTO CREDIT: BelvedereNews.net
NAPLES – An investigation into the Italian navy ship the 'Caprera', which was used to smuggle cigarettes and Cialis, a drug that treats erectile dysfunction, has led to the arrest of five soldiers from the Italian navy on charges of embezzlement of use and corruption, according to judicial sources. The Caprera arrived from Tripoli in the port of Brindisi in southern Italy on July 15 2018, as part of the 'Safe Sea Operation', where the discovery was made that it was being used to traffic goods.
  Brindisi prosecutors have obtained precautionary measures for five Italian military personnel and for one Hamza Mohamed Ben Abulad, an officer of the Libyan Coast Guard.
  The contraband products were intended for sale both to navy personell and to others, and of the five Italian navymen, Marco Corbisiero, who is now in prison, is also suspected of bribing personnel on board the ship, report Il Gazzetta del Mezzogirono.
  According to the findings of the Economic-Financial Police Unit of Brindisi and prosecutors Giuseppe De Nozza and Alfredo Manca, the suspects allegedly organized transport of 774 kilos of cigarettes from the port of Tripoli to Brindisi, report Il Fatto Quotidiano 
  "The Navy follows with the utmost attention the developments of the judicial affair, and expresses full support for the work done by the Magistracy," read a note from the Navy General Staff regarding the investigation which began in 2018, according to Il Gazzetta del Mezzogirono.
jmj