Vatican deficit crisis looms as Francis prays for workers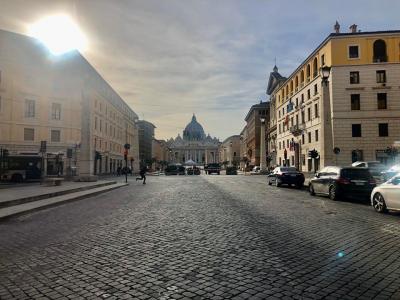 PHOTO CREDIT: Stephanie Lorenzo
VATICAN CITY – According to new estimates, the The Holy See's deficit is expected to rocket up to 145 per cent in 2020, in the context of the coronavirus epidemic causing economic slowdown and with a significant reduction in contributions to be expected from the Italian government and the Vatican bank (IOR), reports Il Messaggero. The Vatican on average already brings in approximately 270 million euros while its expenditure amounts to 320 million euros. On Tuesday, the pontiff introduced mass at Casa Santa Marta, by praying for the recently unemployed and saying that "we pray for these brothers and sisters of ours who suffer from this lack of work."
  The coronavirus epidemic has so far recorded 219,814 cases in Italy in total, with 106,587 recovered and 30,739 deaths, according to data from the Civil Protection Agency. As of May 6, the Vatican had 12 cases of coronavirus, according to the The Holy See Press Office.
  The financial problem was discussed during the meeting held between Francis and the heads of the Curia. Three scenarios were put forth, the first and most optimistic leading to a deficit increase of 28 per cent, the second leading to an increase of 83 per cent, and finally the worst case leading to an increase of 175 per cent, reports Il Messaggero.
  Francis has advised everyone in the Vatican to be thrifty, not to make hires, and to eliminate all unnecessary expenses, according to Corriere Adriatico.
jmj