Rent emergency with 200,000 families in trouble in Italy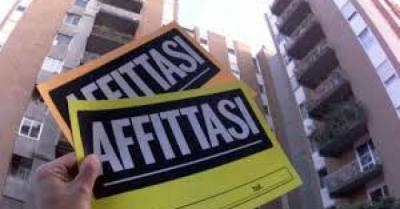 PHOTO CREDIT: lineadiretta24
ROME – Despite the 'Cura Italia' decree, which suspended evictions for six months, 200,000 Italian families found it difficult to pay their rent bills during March, according to a Unione Tenants estimate based on the amount of eviction requests made by landlords. Rent associations and unions have stated that the Italian government's guarantee is not enough, and that they must re-negotiate directly with landlords.
  "What is striking is the desperation of those who turn to us these days," said Mrs. Laura Grandi , Tuscan secretary of the Italian General Confederation of Labour (CGIL). "There is a tension that goes far beyond that felt during the 2008 crisis," she said, as quoted in Il Fatto Quotidiano.
  In Italy, the majority of families own their home, but data published in July 2019 by the Finance Commission of the Chamber of Deputies, shows that in 2018 those renting equalled 18.7 per cent of the population. Within this segment, thousands of families live in relative poverty and many members only have part time work, and are therefore likely to be hardest hit by the economic fallout of the coronavirus crisis.
  The 'Cura Italia' decree provides for the payment of taxes on the amounts collected by the owners, but given that it is unclear as to how the issue of unpaid fees will be resolved in full, Emiliano Guarnieri, who represents the CGIL in Rome, thinks that this has the potential to cause damage to public order in the future, as reported in Il Fatto Quotidiano.
  It is estimated that due to coronavirus there will be a loss of turnover in the housing sector of between 54.5 and 113 billion euros in the coming years, and although rent prices will likely drop, the drop will not be enough to improve the situation for families in need of housing, according to the market research consultancy firm Nomisma, as reported in Valigia Blue.
jmj