Father of murdered Perugia student dies after 'hit and run'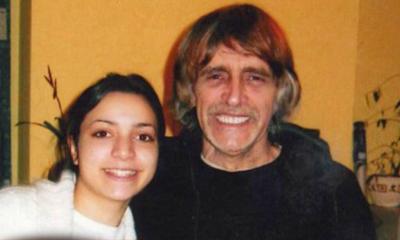 John Kercher with daughter Meredith
LONDON – John Kercher, the father of British student Meredith Kercher who was killed in Perugia in 2007, has died in a London hospital following a suspected hit and run, Italian media reported on Friday.
 Kercher, 77, who was found with a broken arm and leg near his Croydon home, south London, on Jan. 13, was transferred to hospital where he died on Saturday.
 According to the Sun newspaper Kercher had no recollection of what had happened to him. 
 The journalist and author had written a book about his daughter's murder entitled Meredith. 
 Her American flatmate, Amanda Knox, and Knox's Italian boyfriend Raffaele Sollecito were convicted of Kercher's murder but later cleared on appeal.
 Ivorian Rudy Guede was sentenced to 30 years in prison for the murder – a sentence reduced to 16 years on appeal.
 John Kercher's family said in a statement – "We loved him dearly and he is going to be very sorely missed."
 cc