Italians trapped in Wuhan as deadly virus spreads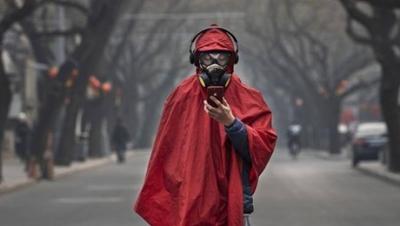 PHOTOCREDIT: INFORMAZIONE
WUHAN – An estimated 50 Italian nationals are being held in Wuhan due to concerns that they may have contracted the virus, reports La Repubblica. 
  On Sunday morning the Italian Foreign Ministry's Crisis Unit contacted the Italian nationals with a plan for them to leave the country. The coronavirus epidemic, which originated in Wuhan, has so far killed 80 people and infected thousands more, according to the Chinese National Health Commission.
  The transportation proposal, in cooperation with the French authorities who have French nationals trapped in Wuhan, is to relocate Italian nationals to the neighbouring city of Changsha, reports La Repubblica. However, the offer has been rejected by Italians living in Wuhan, over fears the transportation would increase the risk of them contracting the virus given the Chinese government's current system of a two-week quarantine which is not guaranteed to be in isolation, according to Corriere Della Sera. 
  The strict measures put in place by the Chinese authorities are justified in part by the contested claim that the virus may spread before symptoms reveal themselves. "The knowledge we have is limited," admitted the Minister for the Chinese National Health Commission, Ma Xiaowe.
  One of the Italian nationals living in Wuhan is Petra Vidali, 23, a student at Huazhong University of Science and Technology. "I should have returned to Italy in February. I miss my family and they are scared, but I talk to them each day and explain that I am fine," she said, according to Prima Stampa.
  There have been false alarms in Parma and Bari, and security measures are to be increased at Malpensa and Fuimicino airports, according to Il Fatto Quotidiano. In Italy, there is increasing tension and concern, alongside a recently reported episode of racist abuse that appears to be linked to the outbreak. In Venice, a gang of teenagers harassed and spat at a Chinese couple while filming them, according to Leggo.
jmj