Milan professor reveals impact of crime on Italy's GDP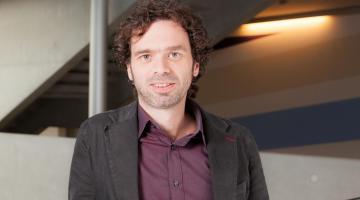 Paolo Pinotti, photo credit Bocconi University
 MILAN – Organised crime steals 15 to 20 per cent of Italy's GDP per capita, a Milan university professor has found.
 The findings of Paolo Pinotti, professor at the Bocconi University, were reported Thursday in the Corriere della Sera.
 Pinotti's studies focussed on Puglia and Basilicata.  These are among the five regions of Italy where organised crime is most endemic, which are also those with the lowest GDP per capita – the other three are Sicily, Calabria and Campania.  Organised crime is less historically rooted in Puglia and Basilicata, however, where crime management increased very suddenly in the mid-1970s – after which their economic growth began to fall, he said.
 In Puglia, the Corriere della Sera explained, local organised crime gangs such as the infamous Gargano mafia had been added to organisations like the Camorra.
 Pinotti disputed the theory that organised crime creates an economy, albeit underground.  Among the data he analysed were criteria such as electricity consumption, which is not affected by the legality or otherwise of the economy, only by its growth.
 The anticorruption authority "is very useful for monitoring the phenomenon and giving directives, but it cannot be the solution, which has to come from… the cooperation of all the actors in society" Pinotti said.
 Pinotti's chair as associate professor in the economic analysis of crime was established by an anonymous donor.
 im