Italian companies to build railway in Canada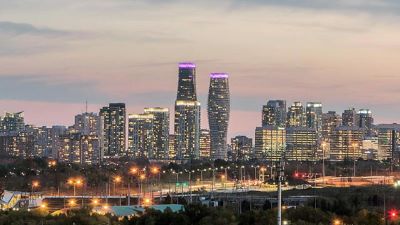 OTTAWA – The Italian companies Salini Impregilo and Astaldi have won a contract to build a new railway line in Ontario, said business sources Wednesday.
 The contract, worth 917 million euros, represents the first time that the two companies have worked together on a major project.
 The Hurontario Light Rail Transit will be 18 kilometres long, with 19 stops, starting at Port Credit on Lake Ontario and ending at Brampton Gateway Terminal in the city of Mississauga, also on Lake Ontario.
 Both businesses are, along with Canadian companies, members of the Mobilinx Consortium.  The consortium as a whole will deal with the planning, realisation, financing and thirty years' management of the railway line, reports Il Sole 24 Ore.
 Salini Impregilo, with 42 per cent of the venture (equivalent to 385 million euros) will lead the planning, procurement and system construction.  Salini has previously built infrastructure in Canada, including an underground line in Montreal. 
 Astaldi has 28 per cent at a value of 257 million euros, and has been present in Canada since 2012 through Astaldi Canada Inc and its infrastructure projects.
 The new light railway, commissioned by Infrastructure Ontario and Mobilinx, is part of Canada's ongoing efforts to modernise its transport systems to support economic growth.  The country is ready to invest in the next twelve years the equivalent of 135.2 billion US dollars overall, reports Il Sole 24 Ore, with 21.5 billion of that used for public transport.
 im