Italy summons Turkish ambassador over Syria offensive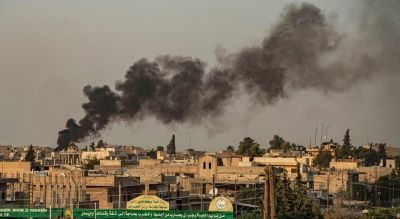 Photo credit: Il Messaggero
 ROME – The Italian Foreign Ministry summoned the Turkish ambassador Thursday, in protest over the Turkish offensive in Syria.
 Luigi Di Maio, Foreign Minister and leader of ruling coalition party Five Star Movement, said that the Italian government was also making a direct appeal to Ankara:
 "We ask the Turkish government to immediately stop the offensive because the use of force and the continual imperilment of the life of the Syrian people is not acceptable," he said.
 The Turkish ambassador, Hakki Akil, will be received by Deputy Foreign Minister Marina Sereni.
 Prime Minister Giuseppe Conte has also condemned the Turkish actions in Syria against the Kurds, saying that they risked being "counterproductive and destabilising."
 Both Conte and Di Maio have described Turkish President Recep Tayyip Erdogan's threat to send 3.6 million refugees to Europe as unacceptable.
 Nicola Zingaretti, leader of the ruling coalition Democratic Party, has also described the Turkish operation as "unacceptable".
 "We ask for the maximum effort from the Italian government, the European Union and NATO to stop the invasion and avert fresh destabilization of the area," he said.  "It is our duty not to leave the Kurdish people and the civilians, who are first victims of this absurd situation, alone."
 As reported by Valori, however, Turkey is one of the Italian weapons industry's major clients.  The latest released statistics reveal that in 2018, the Foreign Minister authorised arms sales to Turkey for 360 million euros.  Therefore, says Valori, Italy's exports are facilitating the Turkish offensive in Syria.
 According to Il Giornale, there are at least three Italians among the 12,000 detained ISIS jihadists.
  im