ECHR rules Italy's life imprisonment law inhumane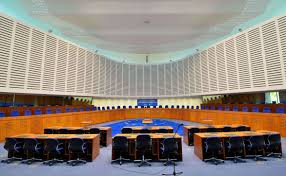 European Court of Human Rights
 ROME – The European Court of Human Rights (ECHR) has ruled that Italy's laws on life imprisonment must change, judicial sources report.
 Under current Italian law, those sentenced to life imprisonment cannot have time off unless they cooperate with justice.
 ECHR declared on Tuesday that the law violated Article 3 of the European Convention on Human Rights, and that life terms subject the prisoners to "inhumane and degrading treatment," violating their dignity.
 ECHR said it is inhumane to deprive a person of their liberty without the possibility of regaining it in future and working towards rehabilitation. 
 The judgement comes in reference to the case of Marcello Viola, in jail since the 1990s for association with the Mafia, multiple murder and robbery, described by Il Fatto Quotidiano as a Calabrese 'ndrina boss.  Although the judgement does not mean he will be released, Italy will have to pay him 6000 euros in court costs.
 The Corriere della Sera reports that the ruling will affect over 1,000 people.
 The ruling has met with widespread criticism in Italy.
  Luigi di Maio, Foreign Minister and leader of the Five Star Movement, said his party "does not share in any way the court's decision," a statement echoed by Justice Minister Alfonso Bonafede, of the same party.
 "Here we are still grieving for our heroes, our victims, and now we're supposed to think about safeguarding the rights of their killers?" said Di Maio.
 Pietro Grazzo, former president of the Senate and former magistrate of the anti-Mafia pool in Palermo, called the decision the result of "a poor knowledge of the Italian Mafia model," reports the Corriere della Sera, while magistrate Sebastiano Ardita, quoted in Il Fatto Quotdiano, called it a "pickaxe blow to the antimafia prevention system."
 im