Via dell'Amore to reopen 11 years after closure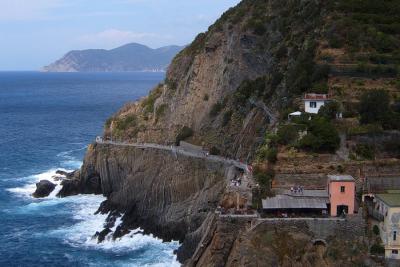 GENOA – The Via dell'Amore (Lover's Lane), the world famous hiking trail connecting the Cinque Terre villages of Riomaggiore and Manarola – is due to reopen in 2023.
 Closed in 2012, after a rockfall injured four Australian tourists, the commitment to reopen the trail comes as the Cinque Terre National Park turns 20.
 Expected to take 28 months, the 12 million euro project is covered by funds from the region, the Ministry of Environment and the Ministry of Cultural Heritage and Activities (MiBAC). 
 Safety works include the extension of the artificial tunnel (which offers protection from rockfalls) by another 80 metres on the side where the collapse occurred, as well as works on the walls above and below the path.
 "For us it is a challenge like that of the Morandi Bridge was for our region, a reopening awaited by the whole world," park president Donatella Bianchi said.
 "The Via dell'Amore is a symbol on which the money of all Ligurians has been invested," Governor of Liguria Giovanni Toti said. "It's unacceptable that one of the symbols of our region, known throughout the world should no longer be accessible."
 For the construction works, a special cable car will be built to transport the materials from the ridge to the path.
 cc