Remembrance Day service to be held November 8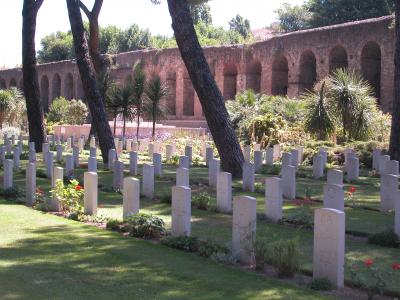 The Commonwealth War Graves Cemetery
 ROME – A Remembrance Day service will be held on Friday November 8 at the Commonwealth War Graves Commission Cemetery, 50 Via Nicola Zabaglia, Testaccio, Rome.
 The event will be open to the public and will commemorate the war dead with a multifaith service including the laying of wreaths and a two minutes' silence.
 Representatives of international organisations and embassies from a number of countries will be present.
 The service will begin at 10.45 a.m.
 im