Major drugs trafficker arrested at Fiumicino airport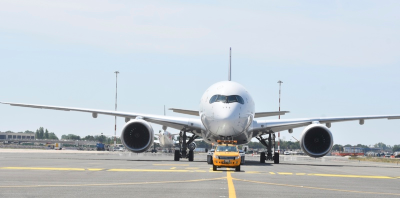 ROME – Ramon Cristobal Santoyo, a main director of cocaine smuggling from Mexico to the USA, has been arrested at Rome's Fiumicino airport, reports Il Messaggero.
 The drugs trafficker, age 43, who is also known as "Doctor Wagner", was arrested shortly before he would have boarded an aeroplane to Mexico City from the Rome-Fiumicino "Leonardo da Vinci" airport.
 Santoyo coordinated the transport of cocaine, heroin and amphetamines to the USA, where he also sold medicines.  He did so on behalf of the international Sinaloa Cartel, an international drug smuggling and money laundering crime syndicate formerly led by Joaquin Guzman, or "El Chapo".
 The United States' Drug Enforcement Administration issued an arrest warrant for him in 2016.  The USA are asking for his extradition, in order to put him on trial in California.  He would face charges of trafficking and laundering that could be enough to sentence him to life imprisonment.
 Italian authorities are currently considering the case.  The Court of Appeal will issue an opinion, and the final authorisation for extradition will depend on Alfonso Bonafede, minister for justice.
 im