Finnish crane company acquires Italy's Trevolution Service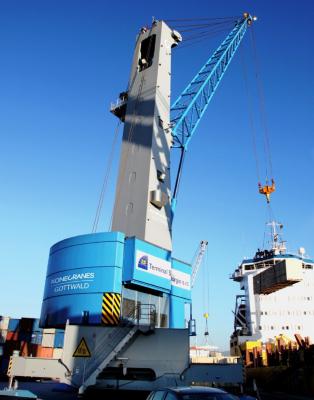 HELSINKI - Finnish crane company, Konecranes, has acquired Italian Trevolution Service SRL, one of Italy's largest independent crane service companies specializing in crane maintenance, repairs, modernizations, spare parts, hoists and components. The terms of the cash deal are not being disclosed.
 The acquisition expands Konecranes' field service operations in Italy and provides an excellent opportunity to sell equipment to new customers. Trevolution Service, located near Milan in Barzago, has thousands of customers in a variety of industrial sectors, mainly covering the northern regions of Italy. The business has 25 employees.
 "Trevolution is a perfect fit for our Service business, giving us the size and scope to take on even larger projects and agreements in one of Europe's largest economies," said Tomas Myntti, Senior Vice President, Industrial Service for Europe, Middle East and Africa for Konecranes.
 "The acquisition also bolsters our leadership position in providing OEM (original equipment manufacturer) services to our core lifting market," Myntti added.
 Konecranes is a world-leading group of Lifting Businesses, serving a broad range of customers, including manufacturing and process industries, shipyards, ports and terminals. It provides productivity enhancing lifting solutions as well as services for lifting equipment of all makes. In 2018, Group sales totaled 3.16 billion euros. The Group has 16,100 employees in 50 countries.  Konecranes shares are listed on the Nasdaq Helsinki.
 cc