Metro B, train commuter chaos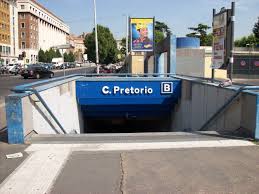 ROME – Passengers evacuated train carriages and walked hundreds of metres along the subway tunnel following "technical problems" on Rome's Metro B, train commuters said on Friday.
 Hundreds of passengers were forced to walk through a tunnel illuminated only by emergency lights, after a Metro train stopped in the tunnel between the Circo Massimo and Colosseo stations, Italian media reported.
  In a Twitter post, ATAC reported that Metro line B was blocked between Castro Pertorio and San Paolo.
 In addition, for almost two hours, platforms and escalators along Metro A, at Termini, remained in the dark due to a problem with the lighting system. Emergency lights were activated and, after the intervention of technicians, the lighting returned to normal. Frustrated commuters vented their anger on social media.
 Just yesterday, preventive detention warrants were issued against four people – two employees of Metro Roma and two from local transport company ATAC, in relation to escalator breakdowns at two stations along Rome's metro A, Repubblica and Barberini. 
 The investigation shed light on the causes of the accident on October 23 last year, when some CSKA Moscow fans were injured when the escalator at Repubblica station collapsed.
 The four employees have been charged with fraud in public supplies and aggravated personal injuries.
 According to investigators the escalators were "tampered with" and also suffered from a "complete lack of maintenance."
 cc