Neo-fascist terrorist Stefano Delle Chiaie dead at 82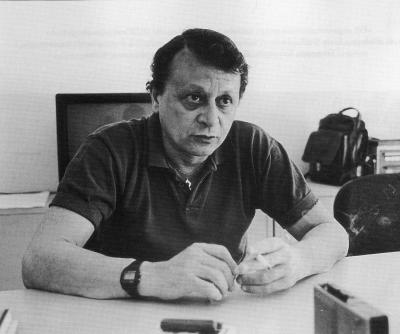 ROME – Stefano Delle Chiaie, neo-fascist terrorist and former fugitive implicated in the 1980 Bologna massacre that killed 85 people, has died overnight in Rome's Vannini hospital aged 82, local sources said on Tuesday.
 The founder of neo-fascist group, the National Vanguard, Delle Chiaie is believed to have played a significant role in Italy's 'anni di piombo' (literally, Years of Lead), a period of violent turmoil beginning in the late 1960s and ending in the late 1980s, marked by a wave of both left and right-wing terrorism.
 Born in Caserta in 1936, Chiaie joined the Italian Social Movement, a neo-fascist political party, at the age of 14. A few years later he abandoned the group and together with Pino Rauti founded the New Order Scholarship Centre, an Italian far right extra-parliamentary organisation. In 1962, he left Rauti to establish his own break away neo-fascist group, the National Vanguard, with the aim of restoring fascism. The group was considered responsible for a series of bomb attacks in Italy in 1969. In the same year, Delle Chiaie, who was called at the inquest into Milan's Piazza Fontana bombing, fled to Spain shortly before he was due to testify.
 In 1974, he met Chilean president General Augusto Pinochet and moved to Chile where he was involved in the dictator's propaganda activity.
 From there, Delle Chiaie, who had a warrant out for his arrest, found refuge in various South American countries. 
 In 1987, after seventeen years on the run and five arrest warrants issued against him for subversive association, belonging to an armed group and complicity in a massacre, he was arrested in Caracas, Venezuela, and extradited to Italy.
 In 1991, he was acquitted over the 1969 Piazza Fontana massacre. As for the Bologna terrorist attack the judges said – "There is no evidence of direct involvement of the National Vanguard or its exponents in the Bologna massacre and in the other attacks in 1980, [evidence] is lacking or found to be false."
 Delle Chiaie had recently documented his story in a book entitled - "L' aquila e il condor. Memorie di un militante politico."
 cc