Hero mayor dies after Rocca di Papa blast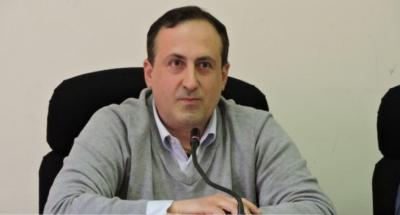 Mayor Emanuele Crestini. Photo credit: notizie.it
 ROME – Some 11 days after an explosion at the town hall, the brave mayor of Rocca di Papa, the small town in the Alban Hills, has died. Emanuele Crestini died on Thursday evening after a prolonged fight for his life, having sustained injuries making sure others escaped from the burning building, reported La Repubblica.
 There had been hopes that he would recover, but his condition unexpectedly worsened in the hours proceeding his death, according to sources at Rome's Sant'Eugenio hospital. Crestini had suffered serious burns, which covered some 35 percent of his body, and lung damage from the smoke he breathed in while helping others to safety. The explosion on June 10 is thought to have been the result of a gas leak. He was receiving treatment in the Severe Burn Centre of the hospital, where he was put into an induced coma.
 On Sunday, Vincenzo Eleuteri, his deputy, also died from wounds sustained as a result of the explosion which has rocked the small town in the near the capital.
 Crestini, who was elected mayor a year ago, is remembered with huge admiration and respect. "Poor mayor, he was heroic," said the regional councillor for health Alessio D'Amato. President Sergio Mattarella called him "an example of courage and selflessness towards his co-citizens".
 Interior Minister Matteo Salvini called for a medal for Crestini: "My thoughts go out to his family and that of the other council employee, Vincenzo Eleuteri, who died five days ago. For Mayor Emanuele Crestini, I believe a medal of civilian valour is due".
 He is survived by his younger sister, Beatrice, and his mother, Wanda, who remained with him in hospital throughout his battle.
gb
Explosion took place at Rocca di Papa on June 10. Photo credit: Il Messaggero