Mysterious Bahamian deaths stump investigators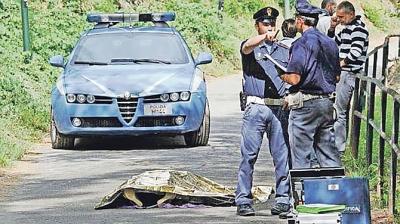 The two bodies were both found in the Po. Photo credit: Tribune 242
TURIN - The mysterious circumstances surrounding the deaths of a Bahamian diplomat and his friend, who were both found in the river Po a matter of days apart, have stumped investigators looking into the case, police sources have said. 
 Alrae Keiorn Ramsey, a 29-year-old assistant at the Bahamas Embassy in Milan, was found dead in the Po near Turin's Ponte Isabella on the weekend, shortly after his disappearance was reported. His friend, 28-year-old London-based student Blair Rashad Randy John with whom Ramsey had rented a holiday apartment in the city, was found a matter of days later, also in the Po, near Piazza Chiaves. The two bodies are believed to have been in the Po for between 24 and 72 hours before they were discovered.
 Police noticed a number of cuts to the faces of both men as they investigated the scene, but doctors have attributed the wounds to the falls that would have seen both men end up in the river. The lack of any signs of violence on his body has proved a setback in the investigation.  
 "Nothing has emerged that would make us believe that the two Bahamians were victims of a crime of violent actions," police commissioner Giuseppe De Matteis told Corriere della Sera. "It is, now, important to wait for the results of the autopsy which should be revealed shortly." The investigation will also hinge on the results of tests to both men which are expected to reveal if they were under the influence of alcohol or hallucinogenic drugs at the time of their death.
 Current police hypotheses posit that Ramsey and John were in Turin for different reasons but were set to attend a conference together. The two were sharing an apartment in the city, and were last seen Saturday evening, mere hours before their death.
 Investigators believe that the pair were due to meet a third man near the Giuseppe Levi park to the south of the centre, and it is there that would have fallen in the river. The third individual is thought to have been an acquaintance of the two men, and police believe him to be the same man to have booked the holiday apartment for Ramsey and John. He may also have been staying with them at the time.
 Ramsey and John's suitcases were later found a few hundred metres away from the park in a rubbish bin. As homicide has currently been ruled out, investigators believe the pair may have committed suicide, or else one accidentally fell in the Po and the other died attempting to save his companion.
 Police investigators are currently analysing local CCTV footage, phone calls made by the pair, and debit card payments in an attempt to better understand the events that led up to their death.
ea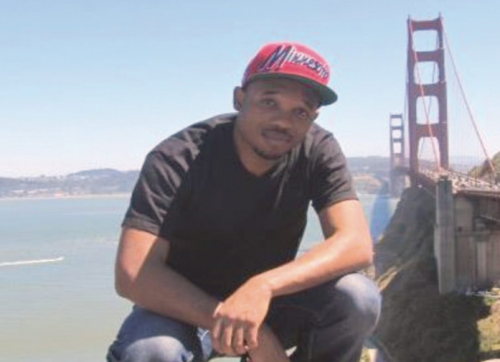 Alrae Keiorn Ramsey, 29. Photo credit: The Nassau Guardian
Blair Rashad Randy John. Photo credit: Personal archive