Air Italy first to offer non-binary gender booking in Europe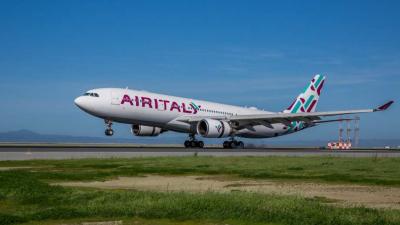 Costumers will be able to select M (male), F (female) or X (other) at gender options. Photo credit: Peter Biaggi / SFO
ROME - Air Italy has become the first airline in Europe to provide a non-binary gender option for passengers booking flights, the airline announced Wednesday. Costumers will be able to select M (male), F (female) or X (other) to correspond with gender-neutral passports that are issued by some states, and select Mx at the dropdown menu of titles.
 "Air Italy's brand tagline is 'Imagine the world differently'. Within this is a vision that embraces every manifestation of freedom, inclusion, the acceptance of diversity and striving for progress. Our introduction of non-binary options on our website is therefore another demonstration of these important values," Air Italy COO Rossen Dimitrov disclosed in an official statement.
 The initiative follows a decision taken last year by the International Air Transport Association to approve changes to booking procedures to include non-binary gender options. In March, United Airlines took the same groundbreaking step becoming the first airline in the US to offer non-binary gender booking.
 Air Italy declared to be working with Italian LGBTI association Arcigay on other inclusivity initiatives.