Alleged Palamara links in High Judiciary exposed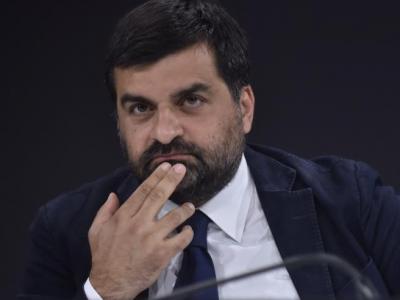 Luca Palamara. Photo credit: Corriere della Sera
ROME - An investigation into former President of the National Magistrates Association Luca Palamara has revealed a network of contacts in Italy's High Council of the Judiciary (CSM) that purportedly attempted to, alongside Palamara, influence the upcoming election for Rome's next Public Prosecutor.
 Reports by Corriere della Sera and La Repubblica indicate that Palamara's network in the CSM met regularly between May 7 and May 16 in an attempt to influence thesuccession of Rome's Prosecutor Giuseppe Pignatone who is stepping down after seven years on the job.
 Those in Palamara's ring were hoping to elect a candidate who could be controlled and politically influenced with greater ease than Pignatone. These meetings are alleged to have occurred in the depth of night, often in hotels around the city, to avoid raising suspicion.
 Luigi Spina, Corrado Artoni, Antonio Lepre, Gianluca Morlini and Paolo Criscuoli are among the CSM members to be linked to the case. Palamara's network is alleged to also include Luca Lotti and Cosimo Maria Ferri, two parliamentarians who are members of the Democratic Party and Claudio Lotito, the owner of S. S. Lazio and a close friend of Palamara.
 Lotito is purported to have handed out tickets to Lazio football matches to curry favour with CSM officials. Luigi Spina was spotted at the Coppa Italia final on May 15 where Lazio triumphed over Atalanta.
 Spina has since resigned from his position, while Artoni, Lepre, Morlini and Criscuoli have currently suspended themselves. Investigations are still ongoing.