Italy receives second most migrants in Europe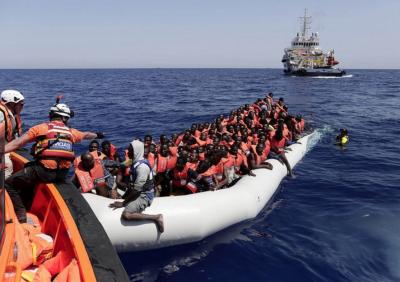 Photo caption: Face 2 Face Africa
ROME - Only Germany received more migrants over the past year than Italy new statistics released by Eurostat, the European Union's statistical office, have revealed.
 Over the past year Italy has received more migrants than France for the first time in recent years, seeing it rise to second in the rankings.
 Italy is said to have received 47,885 migrants to France's 41,440, although both nations still welcome far fewer than their German counterparts who in the last 12 months opened their doors to 139,600 people.
 These numbers though, as noted by Il Fatto Quotidiano, still embody a reduction in the number of migrants arriving in Europe.
 333,355 people arrived in Europe last year, a 40 per cent reduction from the 538,000 welcomed in 2017.
 Italy has in recent months come under fire from EU leaders after Interior Minister Matteo Salvini closed the nation's ports and has more than once refused NGO ships to disembark despite life-threatening conditions for migrants on board.
 Salvini and other government peers are currently under investigation for abuse of power and migrant kidnapping.
 A previous migrant kidnapping case against Salvini was blocked by Italian parliament in March.
 The release of these statistics has not, though, changed the position of leaders who still call on Salvini to re-open the Italy's borders.