Turin announced as new host city of the ATP Finals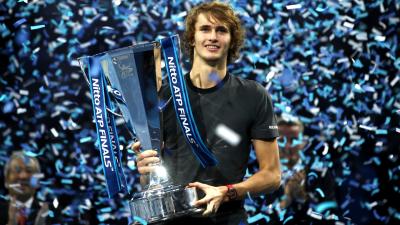 Alexander Zverev beat Novak Djokovic in last year's ATP Finals. Photo credit: Fox
TURIN - Turin has been selected as the next host city for the ATP Finals in a five-year agreement that will see Piedmont's capital put on the the event from 2021-2025.
 Turin becomes the 15th city to host the prestigious yearly tournament, and the event marks the first time the ATP Finals will be hosted in Italy in the competition's 50-year history.
 Turin beat out the likes of Manchester, Singapore and Tokyo for the honour of hosting the event, which is set to be held at the 15,000 seat Pala Alpitour stadium, Italy's largest indoor sporting venue.
 ATP Executive Chairman Chris Kermode was quick to congratulate Turin and Italy after the announcement.
 "Italy provides us with one of the strongest and most established tennis markets in Europe and has a proven track record for hosting world class tennis events."
 "We're delighted to expand on our successful partnership with the Italian Tennis Federation (FIT) and Sport e Salute SpA and we look forward to bringing the ATP's flagship season-ending event to tennis's growing fanbase in Italy for the first time."
 The ATP Finals is a week-long event in which the top 8 players in the world progress through a round-robin style tournament before the top four progress to the semi-finals.
 Turin's success builds on the progress made by the FIT over recent years.
 In 2017, Milan became the host city for the Next Gen ATP Finals in which the game's brightest young stars battle it out for the junior equivalent of the title currently held by Alexander Zverev.