Libyan coast, 20 migrants rescued, 8 missing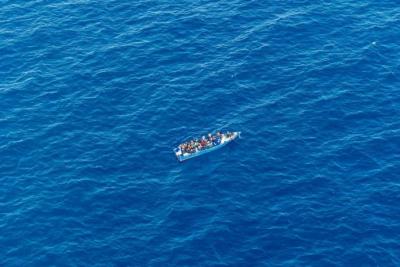 Photo credit: Alarm Phone
The Libyan coast guard has rescued 20 migrants attempting to cross the Mediterranean in a rubber dingy, following an SOS sent via the Alarm Phone emergency number.
 The migrant support service received a distress call at 6 a.m. from a dinghy with 20 people on board, including women and children.
 The migrants told Alarm Phone the engine wasn't working and the boat was taking on water.
 "We will die at sea, we will die in Libya and in Tunisia. If we do not arrive in Italy we will all die," the migrants said after eight people had already been lost at sea.
 News of the rescue pleased Italy's Interior Minister, Matteo Salvini -"The famous 20 who were 'sinking' were promptly rescued by the Libyan coast guard and brought back to shore. Very good!"
 cc