Vatican opens investigation into Orlandi case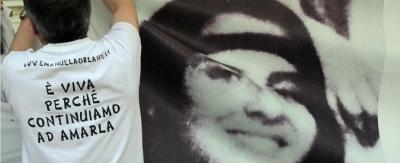 Emanuela Orlandi, a Vatican citizen, went missing in 1983 aged 15.
VATICAN CITY - The Vatican have decided to open an internal investigation into the famed disappearance of Emanuela Orlandi, the family's lawyers have revealed.
 The decision follows weeks of discussions between the Orlandi's family lawyer Laura Sgrò and Vatican Secretary of State Pietro Parolin, and will see the investigations take place in the Teutonic cemetery.
 The move comes a month after the family received an anonymous tip-off that their daughter could be found there and subsequently implored the Vatican to open the tomb in question.
 "After 35 years of lack of cooperation, the start of an investigation is an important breakthrough," Emanuela's brother Pietro Orlandi said Wednesday, as reported by ANSA.
 "We have presented the Vatican with a series of issues, including, but not limited to, that relating to the tomb in the Teutonic Cemetery.
 "Among the issues are those linked to the incongruencies on the affair, the international legal probe requests that did not succeed, the possibility of questioning some cardinals and the request to hear from Giancarlo Capaldo, the magistrate who investigated Emanuela's disappearance and who in 2012, after being contacted by the Vatican, went to see an authoritative prelate for a sort of "negotiation" on the case.
 "And then there's the request to carry out checks on one of the tombs in the Teutonic Cemetery around which rumours have been circulating inside the Vatican for years.
 "But I don't want them to open this tomb to do me a favour," he went on to add. "I want the truth to emerge".
 Emanuela Orlandi, the daughter of a Vatican employee, disappeared when she was 15 years old on June 22, 1983.
 A secondary school student at the time, she was last seen on her way home from a music lesson and all subsequent investigations have proved in vain.
 Orlandi's family, however, have refused to give up and this latest decision will come as a huge boost to their hope of finding out what happened to their daughter.
ea