Unemployment rate bucks recent trend and rises again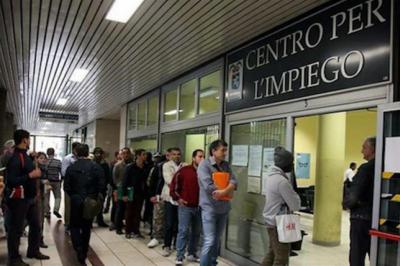 Italy's unemployment rate has risen for the first time in over a year. Photo credit: TPI News
ROME - Italy's unemployment rate has risen for the first time since October 2018 and now stands at 10.7 per cent, according to latest figures released by the National Institute of Statistics.
 The statistics showed Italy's unemployment rate to have risen by 0.1 per cent in February 2019, while the number of people actively searching for a job also rose for the first time in months.
 This latter increase, calculated to be 1.2 per cent or the equivalent of 34,000 people, means that there are now almost 2.8 million Italians out of employment actively looking for a job.
 The majority of this growth in unemployment has occurred amongst adults, regardless of gender, between the ages of 35 and 49.
 Italy's rate of unemployment is amongst the highest in the European Union, lower only than Greece (18.0 per cent) and Spain (13.9 per cent).
 Fellow EU countries such as France, the United Kingdom and Germany have much lower unemployment rates at 8.8 per cent, 3.8 per cent, and 3.1 per cent respectively.
 Italy's youth unemployment, on the other hand, did fall slightly by 0.1 per cent. However, it still stands at 32.8 per cent at many have begun looking elsewhere in Europe for full-time employment.
 The news comes after Il Sole 24 Ore revealed that the Italian government was preparing to launch a new campaign aimed at encouraging Italians to work in their native country and to abate the so-called 'brain drain' that Italy is witnessing.
 While this rise is still part of an overall year-long reduction in Italian unemployment, 10.7 per cent is still over double the number of Italians who were without a job this time in 2007 before the economic collapse, and pressure on the government continues to mount as there is no sign of a solution 12 years on.
 In fact, Italy's government Monday came under pressure from Jean-Claude Juncker, President of the European Commission, for its economic stagnation. Italy's GDP is expected to fall 0.2 per cent this year, and Juncker was quick to point out that this lack of growth will only cause greater issues for the coalition government and Italian society more generally.
 "I believe Italy knows what its problems are," Juncker went on to say, "economic growth in Italy has been behind European growth for the last 20 years."
ea