Three Sicilians arrested for rape of American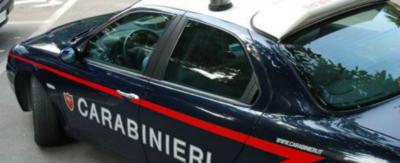 CATANIA – Three young men, alleged to have gang raped a 19-year-old American woman, have been arrested in this Sicilian port city, police sources said on Tuesday.
 Police identified the three as Roberto Mirabella, 20, Salvatore Castrogiovanni, 19, and Agatino Spampinato, 19, and said they were arrested after one of the men sent a video to his victim.
 The crime took place in a car parked in an isolated waterfront area on March 15, and was captured on the mobile phones of all three men. 
 The young woman had been with a friend in a bar in the city's centre. The trio approached her when she was alone. After offering a few drinks in another bar, the men used a trivial excuse to go to their car, then forced her to get in, police said.
 One of the men allegedly ordered her to shut up, pushed her into the back seat and then all three sexually abused her while filming the crime.
 The woman tried to call the 112 emergency number, but the men stopped her.
 The perpertrators were identified thanks to a video filmed by the victim. Earlier in the evening, she had recorded a video with the men in a club. But the next morning one of the rapists sent the victim a video via her social media profile and invited her out again. This identified him and led to the arrest of all three rapists. 
 jp-cc