Ex priest accused of sexual abuse killed in his home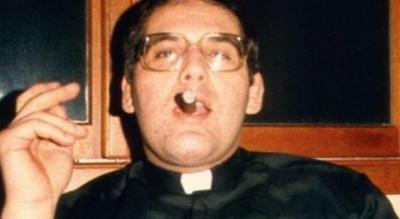 LAS VEGAS – John Capparelli, a former priest of the Archdiocese of Newark, was found dead in his Nevada home Saturday. Caparelli had been included in a list of clerics credibly accused of sexual abuseof minors released last month.
 Capparelli, aged 70, was found with a gunshot wound to the neck in his home in Henderson, Nevada. Police are now investigating the murder and have not yet identified a suspect, but it is difficult to ignore the likelihood of a motive linked to the former priest's paedophilic past.
 On numerous occasions, Capparelli had sexually abused children who he had come into contact with due to his religious role and his job as a mathematics teacher.
 Capparelli had been removed from the Church by his ministry in 1992, following complaints from several families who accused him of sexual abuse of their children, yet he surprisingly managed to keep his job as a teacher, allowing him to remain in touch with children.
 The allegations related to abuses dating back to the 1970s and 1980s in New Jersey, when he worked in various churches.
 Some of the victims managed to get compensation from the Church, but Capparelli was never put on trial and managed to live quietly until 2011, when his past was made public and his license to teach was revoked.
 When held to disdain by the entire community, in 2016, he moved to Nevada out of shame.
 Richard Fitter, one of Capparelli's victims who in the past had received compensation from the Church, reacted to the news of his death indifferently.
 "I don't want to sound cynical but I don't want to appear hypocritical either: the news leaves me indifferent. He was a serial predator, as well as a sociopath. Murder is a crime that should never be committed and should always be condemned, without exception. I also believe, however, that without him the world is a safer place," said Fitter.
if