American student murder trial resumes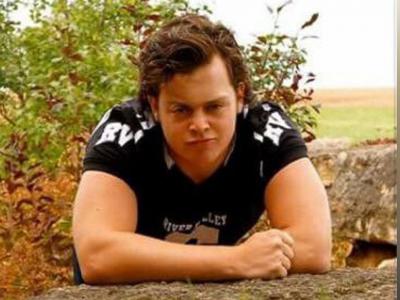 ROME – The judicial position of Massimo Galioto, who is on trial for the murder of Beau Solomon, the 19-year-old American university student who was pushed into the River Tiber on the night of June 30, 2016 and found dead two days later, has been exasperated by the accusation that "the push was given to kill," Il Messaggero reported.
 This accusation follows the re-examination of CCTV footage which captured the tragedy at Ponte Garibaldi. In the last hearing, Rome attorney Gennaro Varone had decided to deem the murder no longer as a deliberate but as voluntary act committed by Galioto.
 According to police reports, in the video, while Beau is surrounded by four people, in the distance another figure emerges from the darkness and jostles the victim down into the water.
 Originally, Galioto, a homeless Italian living by the Tiber, was arrested on the charge of voluntary homicide, which was then rejected by the judicial review. "There is not enough evidence to suggest that the fall in the water and the drowning were predictable developments in the conduct of Galioto," the judges decided. "Therefore, voluntary homicide must be excluded," they concluded.
 Now, the same video puts Galioto at risk of facing a life sentence in prison. It is the judges of the Third Court of Assizes who will decide the fate of the accused by determining whether or not there was full willingness to kill.
 The judges must reinvestigate the facts of the night of June 30, 2016. Just hours after arriving in Rome to study abroad for a semester, Solomon was allegedly robbed and assaulted. After having his wallet stolen from him, Solomon accused a group of homeless Italians of the theft on the quay of Ponte Garibaldi, causing a fight to break out.
 However, regarding what happened next, there is an irreconcilable divergence between video footage and eyewitness accounts of the incident.
 Alessia Pernacchioli, Galioto's ex-girlfriend who lived with him in a makeshift camp by the Tiber, has repeatedly contradicted herself in her statements in court. Initially, she told police that she watched Galioto push Solomon into the river after an argument erupted between the two men, but later changed her story.
 Galioto has repeatedly rejected the accusations. "It was not me who gave that push," he claimed. "I was there, but I did not see the moment he fell into the water," he added.
 Originally from Spring Green, Wisconsin, Solomon had just completed his freshman year majoring in finance at the University of Wisconsin.
 He had just arrived in Rome on June 30, 2016, to start a five-week study abroad program at Rome's John Cabot University.
if