Tension within Italian government over Venezuela crisis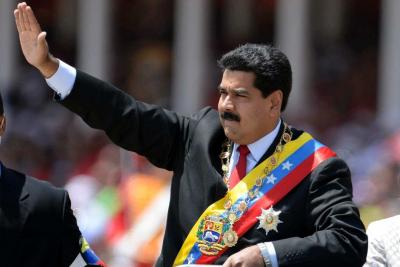 President of Venezuela, Nicolás Maduro
ROME – The anti-establishment Five Star Movement (M5S) and the far-right League party locked horns over their opposing positions on Venezuela's political crisis, La Stampa reported.
 Fierce opposition from M5S leader Luigi Di Maio resulted in Rome's absence from a joint statement by France, Germany, Spain and the United Kingdom which called for new elections in Venezuela within eight days.
 Di Maio refused to give Prime Minister Giuseppe Conte the go-ahead to sign the statement despite Conte's urge to sign it "to avoid further isolation in Europe" and to stop with standing on the side of "positions of the minority."
 Far-right League leader Matteo Salvini entirely contradicted Di Maio's position, stating "I hope the Italian government will support the Venezuelan people and their right to new elections and democracy." The League leader even views the EU's stance to be too soft.
 On this matter, Salvini has sided with America's intention to take a clear position against President of Venezuela Nicolás Maduro, the "red dictator" of Caracas, and to protect opposition leader Juan Guaidò.
 Di Maio was supported in his views by M5S member Alessandro Di Battista. In some ways, voiced Di Maio, Alessandro is not wrong when he says that in Venezuela there is the risk of a civil war because some Venezuelans are rooting for Maduro. The M5S leader therefore argued that Italy must be cautious in launching an ultimatum giving the impression of being on the side of Guaidó.
 Salvini heavily criticised Di Maio and Di Battista's standpoint, stating that "Problems are with them, not with the government." As soon as problems no longer remain internal to the M5S, Italy's governing coalition will quickly come to an end, the League leader warned.