Sicily, 14 arrests over illegal trafficking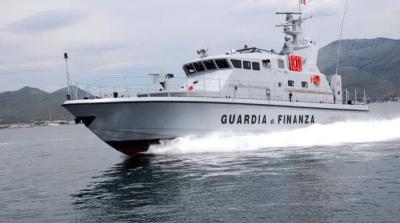 SICILY – Fourteen arrests have been made after the discovery of illicit trafficking between Lampedusa and Tunisia, Il Fatto Quotidiano reports.
 A restaurant in Mazara del Vallo, a town in the province of Trapani, was the operating centre of the illegal travel between Sicily and Tunisia and was headed by Tunisian resident Fadhel Moncer who has been living in Italy for years. The organisation also had bases in Marsala, Palermo, Lampedusa and Tunisia.
 Moncer and other members of his clan used boats equipped with powerful outboard engines to transport migrants as well as variable amounts of tobacco across the two shores of the Mediterranean. The boats were able to cover this stretch of sea in a few hours, transporting 10 to 15 illegal migrants for each successful crossing in a system of "ghost landings." The organisation demanded up to 3,000 euros from people who wanted to be brought into Italy. It emerged from an operation of the Guardia di Finanza named "Barbanera" that tobacco reaching "in some cases the weight of a few quintals" was also transported into Italy.
 At dawn on Tuesday morning 14 people including Moncer along with those accused of smuggling were arrested. The organisation involved foreign citizens but also seven Italians who managed the trafficking. They were accused of exploitation of illegal immigration, smuggling manufactured tobacco and fictitious heading of assets and economic activities. The contraband of the smugglers has been seized along with cash and available financial assets of over three million euros.
 The investigation also revealed that Moncer had designed a bomb attack on a police barracks. Already arrested in 2012 for arms and drugs trafficking between France and Italy, he had intended to blow up the barracks, only handcuffs prevented him from carrying out the crime.