Italian birth rate plummets to all-time low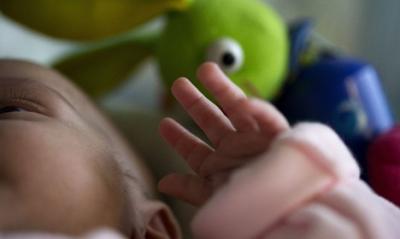 Photograph by Joel Saget / AFP
ROME - According to a a report published recently by the Italian National Statistics Institute (ISTAT), there were 45 thousand fewer births in 2017 than in 2014, and 120 thousand fewer than in 2008. This stark decrease has been attributed to "structural changes" in the Italian population, for the number of women between the ages of 15 and 49 fell by 900 thousand between 2008 and 2017.
 The ISTAT report, entitled "Birth Rate and Fertility in the Resident Population", found that the number of couples in which both individuals are Italian fell to 358,940 in 2017. This figure marks a decrease of 14 thousand from 2016, and 121 thousand from 2008.
 The report found that Italian women's fertility rates are lower than ever, for the number of couples with multiple children in 2018 is 25 percent lower than that of 2008. This number has fallen by 17 percent in recent years.
 The number of new-born babies with at least one foreign parent fell to under 100 thousand for the first time since 2008. The report recorded a drop of eight thousand in less than five years, and one thousand alone in the past year.
 Moreover, the proportion of parents who are both foreign has dropped drastically. While there were only 70 thousand foreign couples in 2016, there are now only 67,933. Residential foreign citizens, who until now supposedly "refilled the gaps" of the population, are growing older.
 The report also underlines that there is a growing population of migrants in Italy. In their communities, the women often work and have fewer children. This is the case for Ukrainian women, as well as Moldavian, Philippine, Peruvian and Ecuadorian.
 fh