Suspect arrested over kidnap of Italian aid worker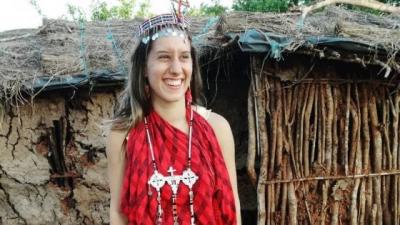 ROME – Kenyan police have arrested one of three individuals suspected to be involved in the kidnapping of Italian volunteer worker, the Kenyan publication 'Daily Nation' reports on Tuesday, quoting police sources.
 "An AK-47 rifle two magazines and 100 rounds of ammunition were recovered from the suspect," police sources report. A reward to the equivalent of around 8,500 euros has been offered to anyone who can provide Kenyan authorities with any information which leads to the arrest of the two remaining suspects. 
 In late November it was reported by informed sources that Kenyan authorities had "surrounded" the kidnappers of an Italian volunteer worker "in the forest" near the coast. Silvia Romano, working in the area for an aid organisation, was reportedly "forced to wear a niqab", which leaves just the eyes uncovered, in order to conceal her identity from police and eyewitnesses.
 The wife and father-in-law of one of the alleged kidnappers were taken into custody by police, after communcations between the pair and the suspect were detected, police sources reported. According to police, the two individuals arrested were suspected to have information regarding the whereabouts of Romano, who was taken by a gang of men armed with AK-47 rifles from the town of Chakama on Nov. 20. 
 Twenty people had previously been arrested in major operations, which, according to Kenyan police chief Joseph Boinnet, provided police with "very precise information" about the whereabouts of NGO aid worker Romano. "We are optimistic about our chances of finding the woman very soon," Boinnet added.
 "The kidnapping of the 23-year-old Italian volunteer [Romano] took place in a non-commercial part of Kenya … where nothing like this happens," Lilian Sora, president of the NGO, was quoted as saying. "The men immediately went to our volunteer's house, presumably because they knew there was an Italian there," Sora added.
pm