Reporter Said Chitour released from Algerian prison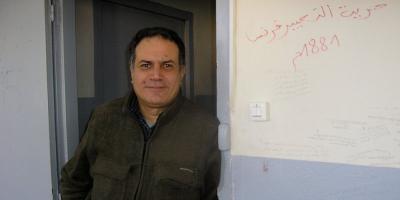 ALGIERS – Former BBC fixer and respected journalist Said Chitour was released from prison in Algeria on Sunday, according to judicial resources.
 Chitour, an Algerian-native, had been sentenced to 16 months in prison, handed down for charges of alleged 'espionage'. He was officially accused of providing documents to foreign diplomats "in such a way as to damage the national security service" of Algeria.
 Chitour's release marks a victory for many in journalistic circles who had been calling and advocating for his freedom. Italian Insider editor John Phillips added his voice to those defending Chitour in an article earlier in the year decrying the journalist's imprisonment (http://www.italianinsider.it/?q=node/6442).
 Said's health had considerably decreased over the course of his time behind bars, according to family members. He appeared in court on Sunday in very weak condition, local sources commented. His worsening health had become public knowledge a short time ago, reinvigorating the various campaigns in support of Chitour.   
pm