Salvini pledges to help Asia Bibi's family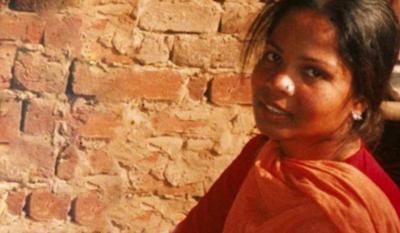 ROME - The husband of Asia Bibi, a Pakistani Christian woman acquitted on charges of blasphemy, has begged the Italian government to help his wife and family escape Pakistan. They are unable to leave the country as several Pakistani civilians believe she should still be punished, and are protesting against the Supreme Court's ruling.
 Italy's Vice Prime Minister Matteo Salvini has assured Bibi's family that Italian officials are "discreetly working on the case."
 Bibi's husband, Ashiq Masih, sent a video message to the Italian organisation Aid to the Church in Need (A.C.S.) in which he called on Italy to "help us exit Pakistan."
 "Our lives are in great danger, we are having difficulty finding anything to eat," he said. Earlier this year on Feb. 24 he attended the A.C.S. 'Colosso Rosso' event alongside his daughter Eisham. The Colosseum was lit up in solidarity with those who have been prosecuted in the past on religious grounds.
 "I want to give my warmest thanks to Aid to the Church in Need for the international exposure that has been brought to our situation and to Asia Bibi's case. Attention from the media and the international community is of great importance in keeping Asia Bibi alive and protecting her," Ashiq Masih announced.
 Bibi spent eight years on death row after being wrongly accused of insulting the prophet Mohammed. Her reportedly misconstrued comments came after she drank water from the same cup as a Muslim. Her lawyer Saif-ul-Malook fled Pakistan on Saturday Nov. 3 after having allegedly received several death threats.
 In an interview with Pierluigi Diaco on Rtl 102.5, Salvini said, "we are working discreetly with other western countries to rid the family of their problems and give them the future they want. I can confirm that, as a minister but also as a leader, I am committed to giving a future to women and children whose lives are threatened." He added, "the poor family will definitely get their life, future and freedom back."
 "There are many Italians in Pakistan, and we must pay attention to what we say. The enemy is fanaticism," he said. 
 fh