Sicilian 'Villa of Death' demolition orders ignored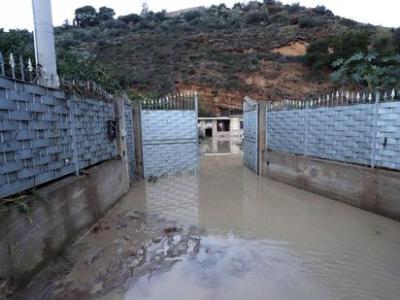 ROME - The Regional Administrative Court of Palermo (TAR) had reportedly issued a demolishment order for the "Villa of Death", the house near Palermo in which nine people were killed by floods on Saturday night. Members of the nearby community allegedly ordered the villa's demolition back in 2008, and the measure was passed by the TAR in 2011, despite owners' attempts to block it. 
 Economy Undersecretary Massimo Garavaglia has said funds to remedy hydrogeological instability will be included in the 2019 budget. Environment Minister Sergio Costa also announced, "we need a fast norm to demolish illegal and dangerous buildings. A special group will study the problem."
 At least twelve people have been killed in Sicily after storms lashed the island, causing torrential floods. According to reports, nine victims were members of two families spending a long weekend together in the now-called "villa of death", a country home near Palermo which flooded after a river nearby burst its banks.
 Among the victims were three children, aged one, three and 15. The sole survivor in the home was allegedly its owner, who was stepping outside with his dogs when the water and mud gushed in. "There was a river of water, I was knocked to the ground and grabbed hold of the tree," he told reporters. "I yelled, help, help." He allegedly lost his wife, two children, parents and brother in the incident.
 Prime Minister Giuseppe Conte has called the disaster "an immense tragedy." He has announced one billion euros will be spent on fixing "hydrogeological instability" across Italy, while Interior Minister and League leader Matteo Salvini believes the amount should be raised to as high as 40 billion. The next Cabinet meeting will reportedly allocate 250 million euros to the emergency. The government will allegedly resort to the EU emergency funds. EU Parliament speaker Tajani has called on the government to also use EU solidarity funds.
 After surveying the flooded island by helicopter, Conte said that a German couple were also swept away by flood waters near Agrigento. Divers are still working to recover the bodies.
 A further 14 people were rescued from a hotel in Montevago, a town in the very same province. It was threatened by floodwaters from the Belice river.
 Moreover, the body of a 44-year old petrol station worker was found in a car near Vicari, also in the Palermo region.
 Rescuers are also searching for a doctor, whose car was found abandoned in a part of the road hit by floods and landslides. He was on his way to Corleone hospital to start his shift.
 Officials have since opened an investigation into whether houses in the nearby area complied with safety norms. A Sicilian Prosecutor is examining whether a human error such as inadequate drainage of the river may be in part to blame. Roads and schools have also been closed across Sicily due to the extreme weather conditions.
 The nine killed at Casteldaccia will be buried in Palermo Cathedral on Tuesday.
 According to reports, 5,000 families have been isolated and left without electricity in Veneto. 
 According to Italian authorities, at least 30 people have been killed in incidents caused by floods over the past week. Over three days, the rain has reached 800 litres per square metre. Italy's civil protection agency have described the weather as "one of the most complex meteorological situations of the past 50 to 60 years."
 Salvini has blamed "salon environmentalism", namely the prevention of trees from being cut down. The Democratic party have said illegal building amnesties are to blame, many of which have been voted for over the years by the League. 
 fh