Gilberto Benetton, fashion brand co-founder, dies aged 77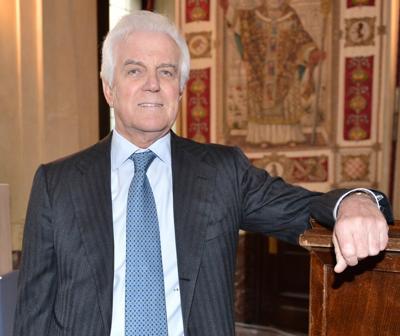 Gilberto Benetton, died aged 77
ROME - Gilberto Benetton, co-founder of the eponymous clothing company, passed away on Oct. 22 after a brief illness. The Benetton group released the following statement: "Gilberto Benetton died at home today in Treviso. His wife, Lalla, daughters Barbara and Sabrina and son-in-law Ermanno were with him in his final moments."
 Much media attention has been drawn to the family in recent months following the death of Gilberto's younger brother Carlo in July.
 The Benetton group was founded by three brothers Luciano, Carlo and Gilberto, and their sister Giuliana in Ponzano Veneto in the 1960s. The company garnered much success between 1982 and 2000, however over the past decade has experienced dwindling sales.
 It is perhaps most famous for its daring publicity campaigns shot by photographer Oliviero Toscani. A 1989 poster featuring a black woman breastfeeding a white baby was especially controversial.
 Gilberto was also the vice-president of Edizione, the family holding company which last year booked annual revenue of €12.1 billion, and Autogrill, an Italian-based multinational catering company, at the time of his death.
 fh