Portuguese Air Force orders helicopters from Leonardo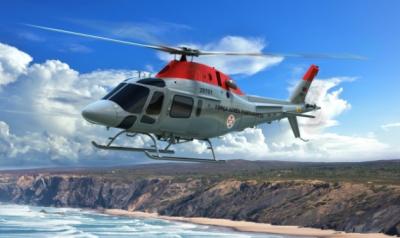 ROME - Italian high-tech company Leonardo announced Thursday that the Portuguese Ministry of Defence has selected the AW119Kx as its new multirole single engine helicopter. The multinational enterprise has insisted the new model will provide greater versatility and performance compared to the current Portuguese Air Force fleet of single engine aircraft.
 Valued in excess of 20 million euros, the contract comprises five helicopters as well as options for two additional units. Deliveries will start in late 2018 from Leonardo's Plant in Philadelphia, and are to be completed by early 2020.
 The helicopters will perform a variety of roles, ranging from training and medical evaluation to troop transport and maritime search and rescue. They will also be used to carry out fire fighting missions.
 Upon thorough examination, it appeared Leonardo's solution was best adapted out of all its competitors to meet customers' requirements.
 The contract only strengthens the long-standing collaboration between Leonardo and the Portuguese Ministry of Defence in the helicopter sector. The Air Force has already been provided with AW101s for long range search and rescue missions, utility, personnel recovery and fishery protection missions, and the Portuguese Navy with Super Lynx aircraft for maritime duties.
 fh